Common Mode Filter for Multiple Power Supply Applications - FL Series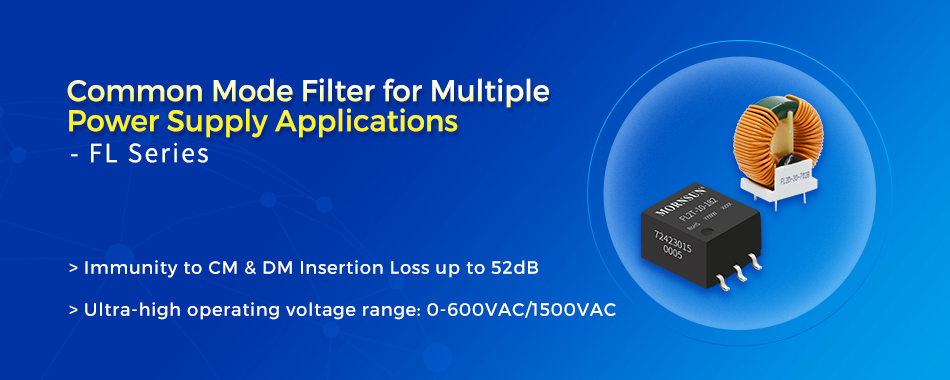 Introduction
Electromagnetic interference (EMI) is unwanted noise or interference in an electrical path or circuit caused by an outside source or a power supply.
MORNSUN launches a series of common mode filters as a supplement for multiple power supplies to prevent EMI. They feature a wide input current of 0-40A to meet a wide range of applications, as well as the layout of an automotive grade common mode scheme.
Advantages
Strong Immunity to CM & DM Insertion Loss
Common mode filters FL series show wide bandwidth on CM insertion loss, effectively reduce the EMI of the whole system.
FL2D - CM Immunity up to 47dB@400KHz

FL2D - DM Immunity up to 52dB@8MHz

FL4D - CM Immunity up to 42dB@650kHz


Wide selection range, meeting 0-40A multiple applications
FL series common mode filters cover 0-40A input current, a maximum operating voltage up to 1500VAC, and can be used with power supply applications of PV power supply, Enclosed power supply, brick power supply, etc.
Features
Wide operating temperature range: -40℃ to +125℃

Effective anti-interference

Ultra-high operating voltage range: 0-600VAC/1500VAC (FL2D-xxxA/B series)

Meets AEC-Q200 requirements (FL2T series)
Applications
FL series is widely used in industrial equipment power applications, for their input and output noise filtering, such as inverter, UPS power supply, and new energy, etc.

Selection Guide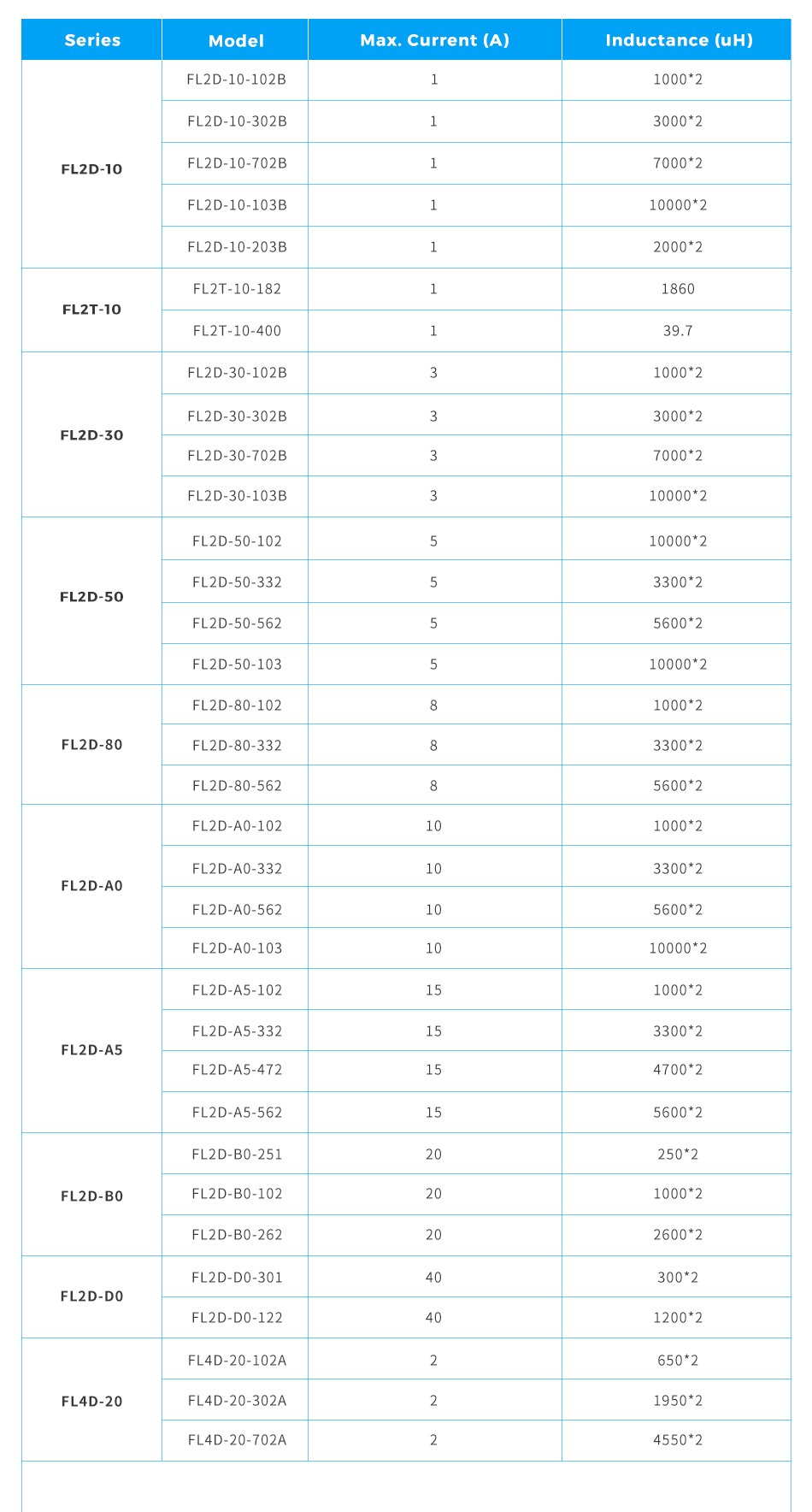 * For detailed information please refer to the related datasheet, product news is for reference only.