Company Overview

MORNSUN, a national high-tech enterprise headquartered in China, has grown into a leading vertical industrial power supply manufacturer. Keeping the spirit of being forerunner, MORNSUN specializes in magnetic isolation technology and product research and application, and manufactures high-quality products include AC/DC converter, DC/DC converter, adapter, isolation transmitter, IGBT driver and LED driver, etc. most of which got UL, CE, CSA, CB and DoE Level VI certification.
As an IPR Demonstration Enterprises in Guangdong, MORNSUN is one of few power supply manufacturers that have its own independent Intellectual Property Rights of integrated circuit, innovative transformer structure, assembly system and appearance design. Over the past 23 years, MORNSUN applied 1000+ patents for inventions.
Guided by the service principle of "trust worthy", MORNSUN established its subsidiaries in America and Germany, expanded its distribution network in 40+ countries and operated sample inventory in Germany, North America, India, Japan and others to offer the best service to local clients in those locations.
As part of society, MORNSUN focuses on teamwork and persistent hard work, and it's deeply devoted to her role as a responsible corporate citizen around the world. Based on it, MORNSUN holds the core value of "creating value for her employees, clients, shareholders and developing our business to repay the society" and takes it as her mission to make contribution to the development of society and progress of the humankind by pursuing excellence unremittingly.
MORNSUN is marching a new silk road like a camel without any stop to realize new brilliant.
Brand Strength
Service strength




Customers are the basis of MORNSUN's existence, survival, and the value realization. Adhering to the "passionate, accurate, fast and perfect" service concept, MORNSUN advocates full-process and full-service, pursues the perfection of the service process and customer satisfaction with the service results, and in-depth communicates with customers through the investigation of customer needs.

Innovation strength




MORNSUN is committed to the research and application of magnetoelectric isolation technology and products. Through 22 years development, MORNSUN develops high quality AC / DC converter, DC / DC converter, isolation transmitters, industrial interface communication modules, IGBT drivers, LED drivers, etc. many of which have successfully passed UL, CE, EN60601-1.

Management strength




At its establishment, MORNSUN has focused on the construction of management systems and relied on the power of system management to enhance the core competitiveness of enterprises. MORNSUN is the first to pass ISO9001: 2015 quality management system certification, IATF16949 automotive industry quality management system, and ISO14001 environmental management system certification in the industry.

Scale strength




MORNSUN was established in July 1998 with a registered capital of 200 million CNY. It has more than 2,000 employees and more than 100,000 square meters of office and R & D and production bases. At present, MORNSUN has started collectivized operation, and owns four enterprises including Subsidiary in USA and Mornsun Power GmbH.
Corporate Vision
Be a world-class enterprise

Be a part of best employer
Be an incubators of business talent

Be a reliable enterprise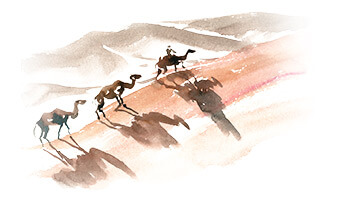 Corporate Mission

Pursue excellence and contribute to social development and human progress

Corporate Target

Become an excellent servicer providing power supply and signal interface solutions

Core Value

Create the greatest value for society, employees, customers and shareholders

Corporate Spirit

Integrity, pragmatism, cooperation, innovation

Cultural Trait

Be honest human and do surefooted things

Humanistic principle

People-oriented, building a happy enterprise

Society responsibility

Realize the harmonization of social benefits and corporate benefits