Company Overview
MORNSUN Power - Your Reliable and Trustworthy Partner
MORNSUN Power – Professional Power Supply Manufacturer
MORNSUN, founded in 1998, is a leading one-stop PSU power supply solutions manufacturer specializing in industrial power supply. With 25 years of experience in the area of power supply design and PSU manufacture, MORNSUN has introduced more than 6,000 high-quality industrial power supply products to meet the application needs of multiple industries, serving the global market.
As a trusted PSU manufacturer, MORNSUN Power has an outstanding record of developing of cutting-edge power technologies, including the ICs development, structures for its transformers and product housings. Its market-leading industrial power supply product ranges include AC-DC/DC-DC converters, AC/DC enclosed switching power supplies, transceivers, signal-conditioning modules, IGBT and LED drivers, as well as developing products based upon the latest SiC and GaN technologies. These advanced industrial power solutions are widely used in industrial, medical, telecoms, and various emerging fields such as EV charging, photovoltaic and smart home markets and more.
Guided by the service principle of "trustworthiness", PSU manufacturer MORNSUN Power offers its best-in-class products, innovative technologies, fast and local service, and efficient pre-sales & after-sales support to the customers worldwide.
MORNSUN at a Glance
1998

Founded in

100,000 m²

Office, R&D and Production Space

3

International Subsidiaries

1,600+

Intellectual
Property Rights

600+

Patent
Applications

4,300+

Skillful
Employees
Vision
• Be a world-class enterprise
• Be an incubators of business talent • Be a part of best employer
• Be a reliable enterprise
Mission
To contribute to the development of society and the progress of humankind through power supply service.
Values

Trustworthiness at the Core of Service
Create the most value for
Customers,
Society,
Employees,
Shareholders.

Creating Value for Customers & Employees
Honesty
Pragmatism
Cooperation
Innovation

Constant Strive for Greatness
Camel culture:
To be honest,
Working steadfastly
Strengths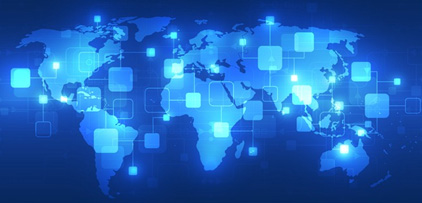 MORNSUN Power provides partners with passionate, accurate, fast, and reliable services. We communicate proactively with our partners throughout each step of our cooperation to ensure that Mornsun power supply can not only deliver but also will exceed expectations.
Service Strength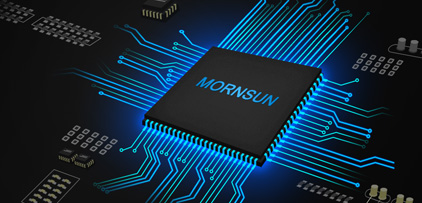 Innovation Strength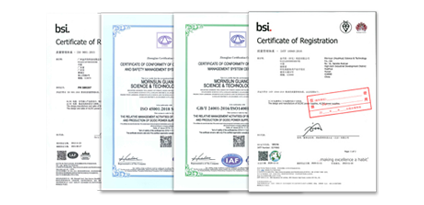 Management Strength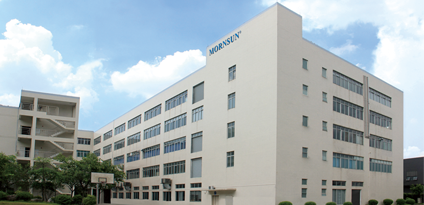 Resource Strength
Any Questions?
What does MORNSUN provide?
As a PSU manufacturer, MORNSUN provides a wide range of industrial power supply solutions, including AC/DC converter, DC/DC converter, AC/DC enclosed switching power supply, transceiver modules, signal conditioning modules, power modules for IGBT/SiC/GaN gate driver, IGBT driver, LED driver, and various electrical components.
What types of power supplies does MORNSUN sell?
MORNSUN Power sells a series of reliable industrial power supplies, including AC/DC enclosed SMPS. Learn more about our 305RAC (Reliable Under All Conditions) AC/DC Converter Series.
What certifications do the MORNSUN power supply solutions have?
MORNSUN design each of our product selections with your design needs to comply with universal standards of IEC/EN/UL62368, IEC/EN60335, IEC/EN61558, GB4943.
When was MORNSUN established?
MORNSUN Power was established in 1998. For over 24 years, we have been serving customers worldwide while also investing in making our industrial power supply solutions more competitive and efficient.
Where are MORNSUN's headquarters located?
MORNSUN's headquarters are located in Huangpu District, Guangzhou, China. Our subsidiaries are located in the United States and in Germany.
What industries does MORNSUN serve?
MORNSUN's power supply solutions can be used in a myriad of applications, including Industrial, IoT devices, photovoltaic power, smart grid systems, railway power, medical power, automotive power, mining, and medical power.
What regions and countries does MORNSUN deliver to?
Thanks to our wide distribution network, our power supply solutions can be delivered to over 40 countries and regions worldwide. Our sample inventories are located in Germany, North America, India, and Japan to offer the best service to our local and global customers.
How can I receive a sample from MORNSUN?
You can click here to request a sample of your desired MORNSUN power supply solution.
How can I place an order with MORNSUN?
What is the minimum order quantity (MOQ) for MORNSUN?
There is no MOQ for MORNSUN products, you can get it conveniently on Digi-key.
What are MORNSUN's production and delivery lead times?
Lead time of 2-4 weeks for most of the standard products.
How does the power supply customization process work for MORNSUN?
Please contact our sales or FAE for customization.
How do I request replacement parts?
Our sales and FAE could provide you the most suitable and affordable replacement parts or solution bases on your exact requirement.
What kind of warranty do the MORNSUN power supply solutions have?