The Newest Chiplet SiP Switching Regulators K78-R4 Series
Different from companies that expand product lines horizontally to capture market opportunities through multiple product categories, Mornsun focuses on deepening its technology such as advanced design, manufacturing technique, which to provide the most suitable high-quality products to empower customer sustainable requirements. As Mornsun DC-DC fixed input products have been experienced for four times' important technological innovations and upgrading, Mornsun switching regulators K78 series also has now been updated four times.

Mornsun 3rd generation switching regulators power supplies(hereinafter referred to as "switching regulators K78-R3") was launched in 2016 with our self-developed IC chip to upgrade the internal circuit and electrical performance, and our new R4 generation(hereinafter referred to as "switching regulators K78-R4") released recently has undergone a fundamental change in dimension and packaging which manufactured via the chiplet SiP(system in package) process, and the appearance of R4 has changed from the simple and roughness to the refinement.
1. Technology innovation to save cost for customers
Mornsun integrates the solution of K78-R4 is ideal for customers who care about cost and quality both. As we know, 90% of designers prefer to use a discrete design because of the cost consideration, but in fact, a discrete design not only covers the cost of materials but also covers development cost, failure cost, time cost, management cost, etc. Besides, projects may be delayed and time to market deadlines could be missed if engineers are not experienced in power supply design. Also, product quality will be at high risk if there is a lack of complete power supply design, manufacture platform, and full tests at the limited condition. What's more, companies have to face the cost pressure to get more equipment and material stock. By contrast, a power supply shows significant advantages to the above concerns.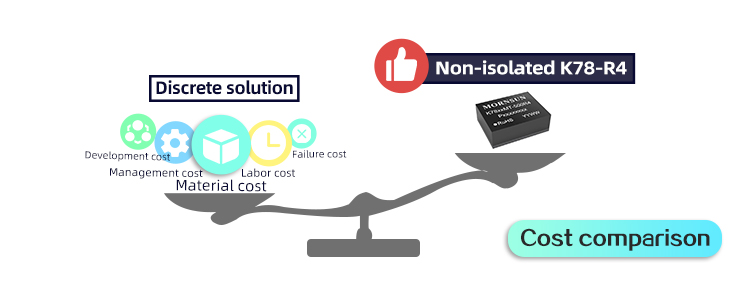 Picture 1. Cost comparison of a discrete solution and Mornsun switching regulators K78-R4

Technology innovation is a great way to save costs. Mornsun offers a comprehensive portfolio of power supplies to address the dilemma between cost and quality for customers. The price of Mornsun switching regulators K78-R4 series is nearly the same as the cost of components in a discrete design, and it is ideal for customers who care both about cost and quality.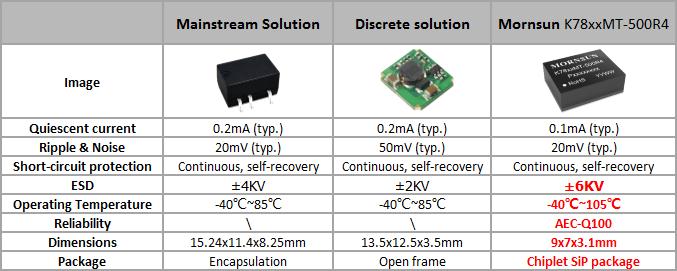 Table 1. Parameter comparison of the mainstream solution, discrete solution, and Mornsun K78xxMT-500R4
2. Micro-size to free your design
Currently, consumers want smaller electronics products, thereby challenging manufacturers to develop and produce components that are getting smaller and smaller. Compared with Mornsun switching regulators K78-R3, the layout space of Mornsun switching regulators K78-R4 has reduced by 63% and the dimension has also been reduced by nearly 86%, which is beneficial for system designers to design in a limited geometric space without increasing manufacturing costs and make it suitable for applications with high requirements for dimension, such as portable equipment, and hand-held equipment.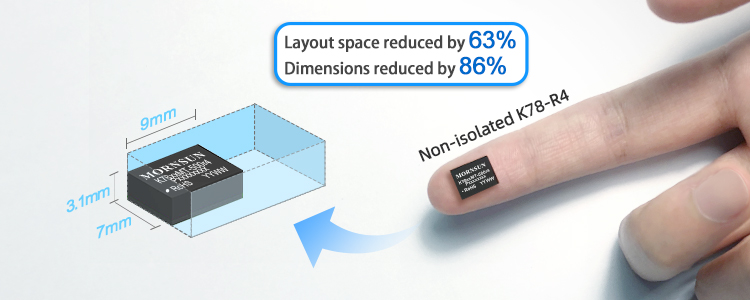 Picture 2. Micro-size of Mornsun switching regulators K78-R4
3. Ultra-high efficiency, ultimate customer experience
Engineers sometimes consider using LM7805 or LDO with simple peripheral circuit and system cost pressure factors. In fact, its efficiency is very low, taking 24V or higher input and 5V output as an example, the efficiency is less than 20% and the heat is serious which stores up risks to system reliability. Additionally, the temperature problem can be improved by adding a heat sink, but two new problems will arise, one is the large dimension of the heat sink, the other is that the price of a heat sink is not cheap. By contrast, taking Mornsun new switching regulators K78-R4 as an example, the efficiency can be up to 83% at 24V or higher input and 5V output, and as high as 90% efficiency at 7V input, whilst Mornsun K78-R4 products has a micro-size without peripheral circuit needs and no heat problems.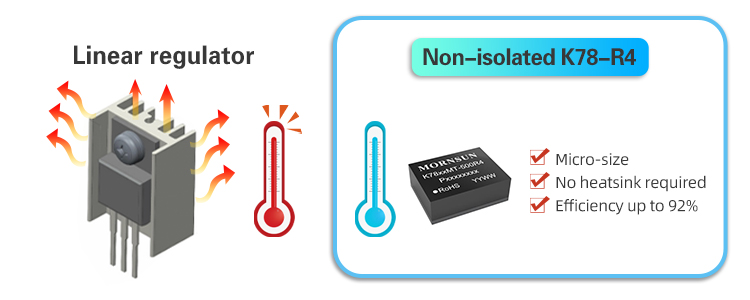 Picture 3. No heat sink required when using Mornsun switching regulators K78-R4
Mornsun switching regulators K78-R4 series are highly integrated which can reduce the number of components on the surface of the PCB, solder joints, and improve the system reliability. K78-R4 is assembled by SMD reflow soldering, thereby it simplifies the production process and reduces the production costs. Additionally, switching regulators R4 series features a remote control, output voltage adjustment, low standby power consumption, etc. Meanwhile, Mornsun's vast experience in power supply design for over 22 years, as well as its complete platforms of material, R&D, manufacture, that can greatly ensure the power supplies' high reliability, and after-sales service, all help to reduce the customers' cost in trial and error.

Mornsun switching regulators K78-R4 series is an ideal choice for customers who pay close attention to product size, efficiency, and cost. Through insights into industry trends and an in-depth understanding of the market, MORNSUN is committed to technological innovation, product upgrades, and the best customer experience. Adhering to the principle of customer first, MORNSUN will develop more new products with unrivaled quality to meet more industry applications and customers' increasingly high requirements.
Features of Chiplet SiP Switching Regulators K78-R4 Series
1. 86% dimensions reduction, 63% layout space-saving, 3.1mm height
2. Micro-size, SMD package, available for SMD manufacturing processes
3. Meets AEC-Q100 requirements
4. Operating temperature range: -40℃ to 105℃
5. ESD meets ±6KV(Contact)
6. Continuous short circuit protection
* For detailed information please refer to the related datasheet, product news is for reference only.