EN50155 Compliant 50-250W Reinforced Insulation DC-DC Converters For Railway Applications
MORNSUN adds 50-250W DC-DC Converters to R3 rail converter family. With these new modules come out, the entire R3 rail DC-DC converter family provide power of 6W, 10, 15W, 20W, 40W, 50W, 75W, 100W, 150W, 200W and 250W.
The DC/DC converters provide a 4:1 input range of 40~160 VDC and cover 3.3, 5, 12, 15, 24, 48 or 54 Vdc output voltage. With reinforced insulation design of the built-in transformer, the input-output isolation test voltage is 3K Vac and the input-case isolation test voltage is 2.1K Vac, which make the products suitable for high altitude and cold applications. In addition, they are designed to deliver an operating temperature range of -40°C to 105°C and provide efficiency up to 91%.
Industry standard quarter brick and half brick are both available. Protections for input under-voltage, output over-voltage, over-current, short-circuit, over-temperature are included. Additionally, MORNSUN railway power are designed to meet the requirements of EN 50155:2017.
Applications:
Widely used in rolling stock and associated equipment.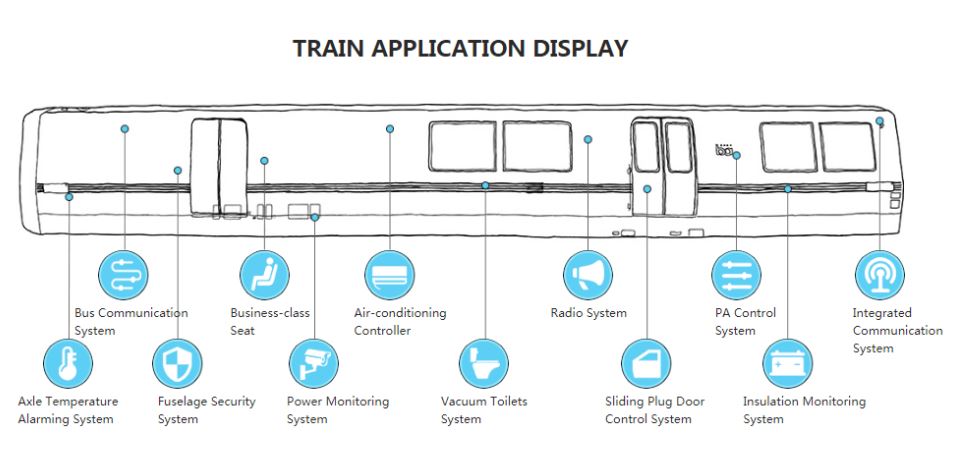 Features:
● Meets EN50155 railway standard
● 4:1 wide input voltage range of 40-160VDC/43-160VDC
● Reinforced insulation, input - output isolation test voltage: 3K Vac, input- case isolation test voltage: 2.1K Vac
● Operating ambient temperature range: -40℃ ~+105℃
● Efficiency up to 91%
● Industry standard packages of 1/4 brick and 1/2 brick
● Input under-voltage, output over-voltage, over-current, short-circuit, over-temperature protections