8mA Quiescent Current, Compact Size RS485 Isolated Transceiver Modules- TDx31S485-L, TDx21D485-L series
MORNSUN launched low power consumption, high reliability, small size RS485 isolated transceiver modules, TDx31S485-L and TDx21D485-L series. The quiescent current is as low as 8mA, which are targeted to meet the requirements of coal mines, instruments applications. Besides, the low power consumption makes the series ideal for battery powered applications such as the positioning system for miners, and can improve the anti-interference and reliability of the system.
Applications:
Widely used in the applications of coal mines, instruments, industrial control, power grid.
● A typical block diagram: Positioning system for miners.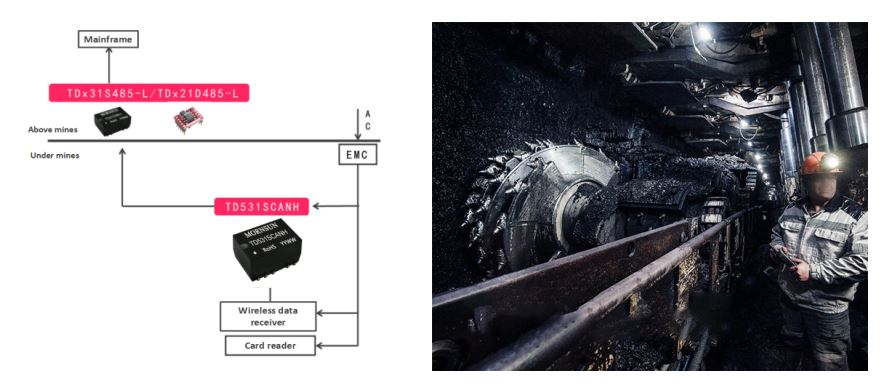 Applications: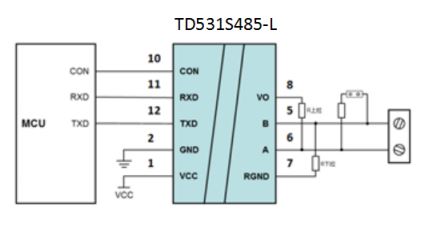 Features:
● Low power consumption, ultra-low quiescent current, 8 mA
● Compact size, SMD package(17.00*12.14*9.45mm), DIP package(18.20*14.80* 7.20mm)
● Isolation: 2500VDC for SMD package, 3000VDC for DIP package (input and output are mutually isolated)
● Integrated power supply, bus isolation and ESD protection in one module
● ESD protection(IEC/EN61000-4-2 Contact ±4kV Perf. Criteria B, with external components)
● Operating temperature range: -40℃ to +85℃
● Meet EN62368 standards(pending)