Isolated CAN Transceiver Module with Wake-up Function—TD5(3)01DCANH_W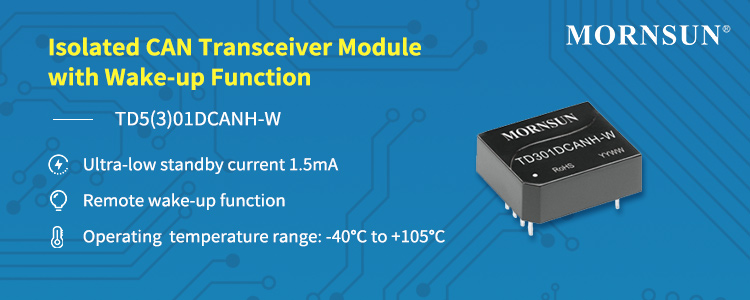 Introduction of this

CAN Transceiver Module
For multiple industries, such as smart firefighting and building automation, are becoming more intelligent, the demand for reliable real-time sampling and low power consumption is increasing accordingly, and the application of CAN bus is gradually extensive. In response to the above situation, MORNSUN has developed isolated CAN transceiver module TD5 (3) 01DCANH-W with a standby current as low as 1.5mA.
In order to achieve low consumption and reliable real-time sampling, the hardware can be upgraded on the CAN bus branch, and the mode switching instruction is added into the host computer software to switch the CAN bus working mode to standby mode, which minimizes the bus power consumption. And the CAN bus with remote wake-up function can turn on the network function of the control unit into the normal mode, which can greatly improve battery life and service time.
TD5(3)01DCANH_W with wake-up function can be used in a more low-power consumption market, such as intelligent fire, smart home, building automation, security monitoring, etc.
Typical Application of this CAN

Transceiver Module
Automatic fire alarm system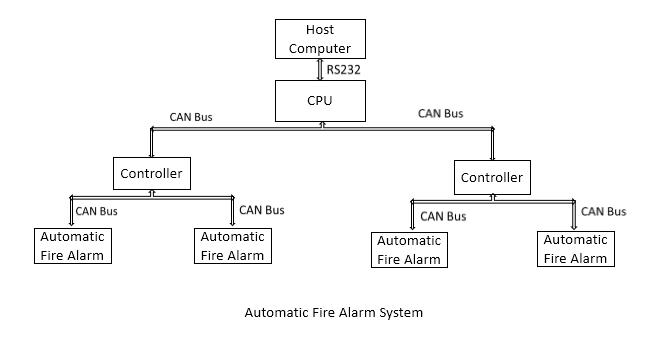 Typical application circuit: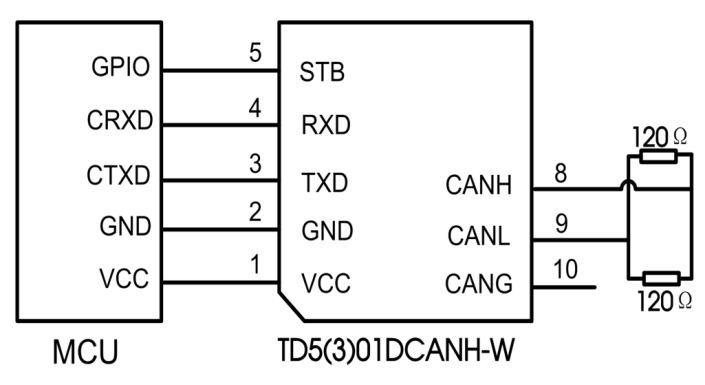 Features of this CAN

Transceiver Module
● Ultra-low standby current
● Bus dominant timeout protection
● Remote wake-up function
● Operating temperature range: -40℃ to +105℃
● Integrating isolation and ESD bus protection
● Two-port isolation (3.0kVDC)
● Baud rate:1Mbps
● EN62368 (pending)
● Comply with ISO11898-2, ISO11898-5 standards
For more information about this CAN communication module, feel free to contact us.
* For detailed information please refer to the related datasheet, product news is for reference only.