Visit MORNSUN at MAHATech 2022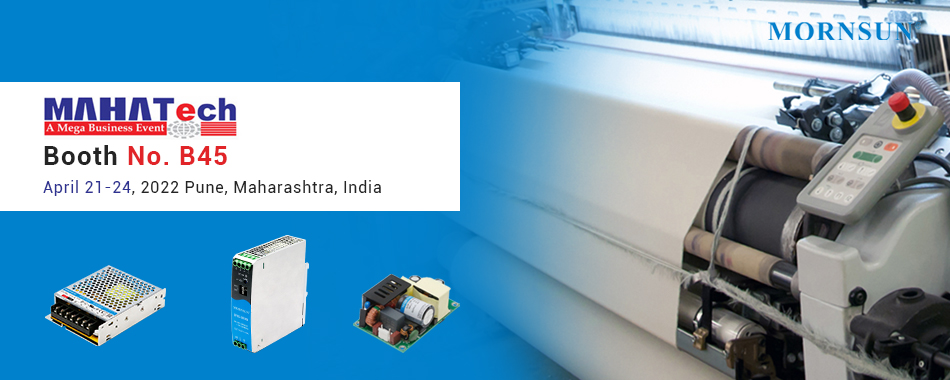 MAHATech exhibition, an exclusive B2B industrial exhibition, focuses on the vast industrial products required by the manufacturing industry. It provides an excellent opportunity for industry experts to showcase their wide range of products & services, and discuss the latest market innovations in the sector.
MORNSUN has released onto the global market 5000+ high-quality products including mornsun AC DC converter, DC/DC converter, AC DC enclosed power supplies, transceiver module, signal conditioning module, IGBT driver, LED driver, EMC auxiliary device, etc. for different applications and industries, such as railway, charging station, photovoltaic, IoT, medical, telecommunications, industrial automation and so on.
We are pleased to present our cutting-edge power supply cases for various applications at our booth and invite you to explore some latest power products/technologies with our experts.
Location: Pune, Maharashtra, India
Date: April 21-24, 2022
Booth: No. B45
Be sure to visit us. It will be our pleasure to answer your questions and requests. We are looking forward to your visit!!!