Visit MORNSUN at Electronica India 2021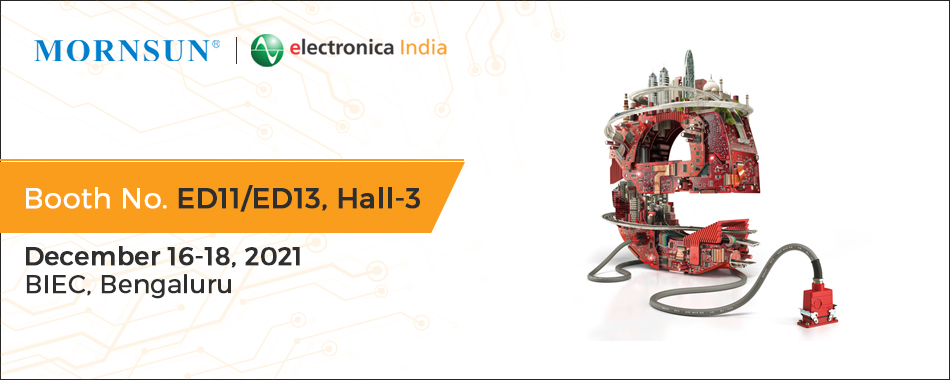 Electronica India 2021, is the leading trade fairs for electronic components and manufacturing is very well appreciated by the stakeholders as it takes a 360-degree view of the electronics industry as a whole.
In the power supply module sectors, we are pleased to present our outstanding power supply solutions for various industry applications at our booth and invite you to explore some latest power products/technologies with our experts.
Location: BIEC, Bengaluru, India
Date: 16-18, December 2021
Booth: ED11/ED13, Hall-3
Be sure to visit us, we will gladly take our time to answer your individual questions and requests.
We are looking forward to your visit!!!