Design, Develop, Manufacture with the Latest Technology & Solutions with MORNSUN at Electronex 2019

Electronex 2019 - Australia's only dedicated expo and conference for the electronics industry.
This event focuses on the latest electronics into all aspects of production, assembly, systems development, maintenance &service, and designs for designers, managers, engineers, technicians, manufacturers and system integrators.
MORNSUN, headquartered in China, has become a leading global power supply manufacturer with wholly owned subsidiaries in America and Germany, and a distribution network throughout the world.
Mornsun's product range has developed strongly over recent years and now incorporates extensive integration processes with our own custom designed range of controller IC's which has given them the competitive edge for price, performance, reliability & innovation.
Be sure to visit MORNSUN's participating partner: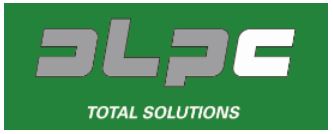 Melbourne Convention and Exhibition Centre
Date : 11-12 September 2019
Booth: #C20
Visit us at Electronex and experience our latest product highlights and power solutions:
Enclosed AC Power supplies, AC Power Adaptors, DIN Rail AC and DC Power supplies, Controller IC's for AC and DC design applications, PCB mounted SMD & Through Hole Enclosed and Open Frame AC and DC converters, CAN / RS232 / RS485 Transceiver modules.
Register now, Keith at DLPC will book time for you and also give you a gift at our booth.