Miniature Type-B Residual Current Detection Module for wide-ranged applications - TLB1506-P Series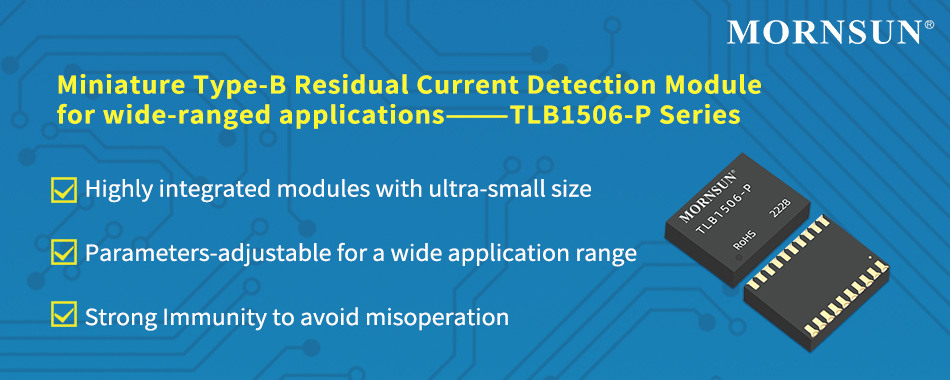 Introduction
As a method of residual current detection with the completest function, Type B residual recent detection has specified requirements for automotive electronics and low-voltage equipment.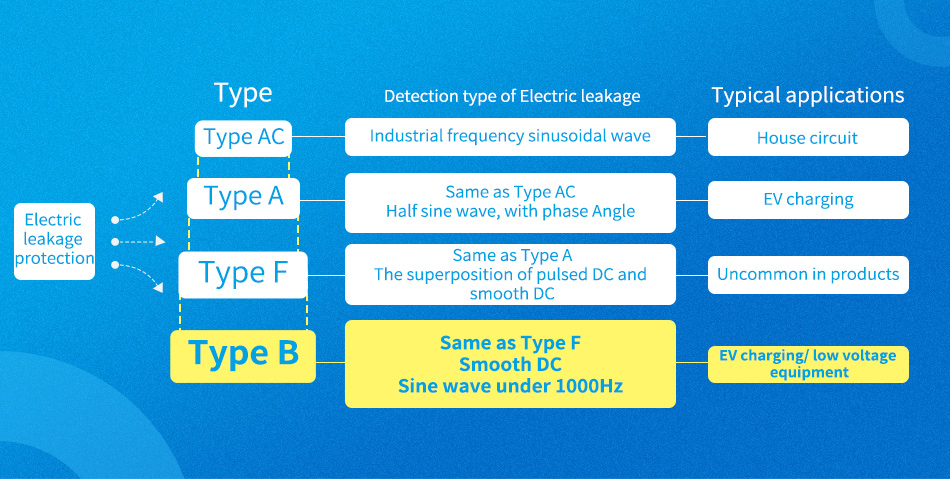 Type and applications of Residual Current Detection
In response to the increasing demand for automotive electronics and low-voltage equipment worldwide, Mornsun is committed to providing one-stop power solutions to worldwide customers. The newly launched product is a miniature and parameters-adjustable Type-B residual current detection module - TLB1506-P series.
TLB1506-P is a chip specialized for current detection based on fluxgate and integrates the current processing circuit to achieve Type B residual current protection function. It can meet different application requirements with specific peripheral circuits.
Advantages

Highly integrated modules with ultra-small size
① By integrating bridge oscillating circuit and current processing circuit, the module achieves the functions of detection, protection, regulation, etc. And it can be adjusted as needed by adjusting the external function pins.
② By adopting SiP package, the module minimizes the layout space and makes the dimension as small as 10mm×13mm×3.1mm.
Parameters-adjustable for a wide application range
The module can detect residual current types such as AC, DC pulsation, high-frequency AC and DC current. When used for charging piles, it complies with EU standards and US standards.
① Various types of RCD, when the value exceeds the threshold, output tripping signal;
② Micro current detection, variable gain, suitable for current detection applications ranging from 6mA to 300mA.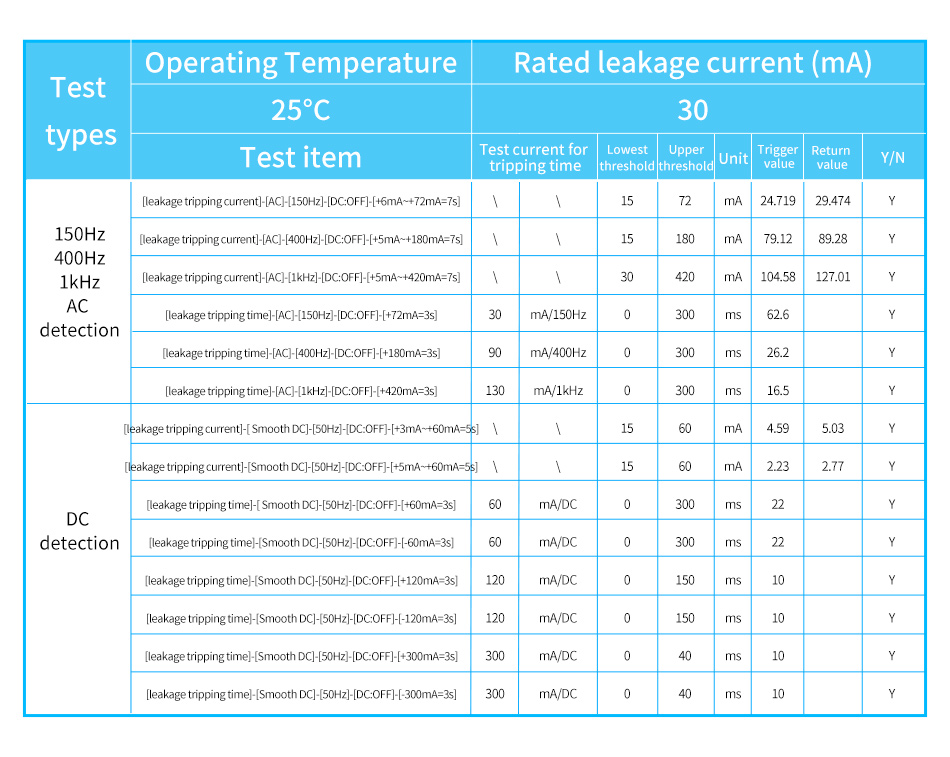 The tested data of 30mA RCD
Applications

These modules are suitable for the current detection of a wide application ranging from industry to automobile, such as EV charging, low voltage equipment, Photovoltaic, Residual current protection sensor, etc.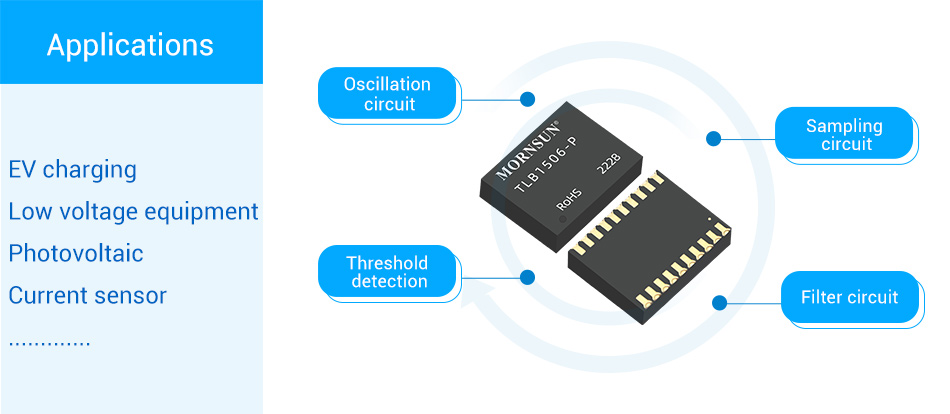 In the process of converting the current from the charging pile and delivering it to the car battery, keeping the current stable is a necessary condition to ensure safety during the charging process. Type B residual current detection module is used to accurately measure the current in key links. MORNSUN's TLB1506-P series features an integrated magnetic core, coil, peripheral design, plug, and play, please stay tuned.
Features
Suitable for Type B residual current protection

Lends for AC and DC sensors

High Immunity level to avoid misoperation (EMC)

Ultra-small: 10mm×13mm×3.1mm

Wide temperature range: -40℃ to +85℃

Integrated magnetic modulation and demodulation chip

ADC sampling circuit can be connected externally

Output drives trip unit directly

Trigger current threshold, current sensing coefficient, and current detection range are adjustable
Why a Type B residual current detection is needed?
The residual current detection can be traced back to around 1990, and the earliest is type AC, which is used for general power frequency residual current detection.
The different focusing points of electrical equipment on different power levels and the diversity of circuit topologies, resulting in the types of residual currents generated are very complex.
Common Type AC/A or Type A can also meet the requirements for residual current detection of general circuit topology. (Phase control, Pulse control, and unidirectional half-bridge, etc)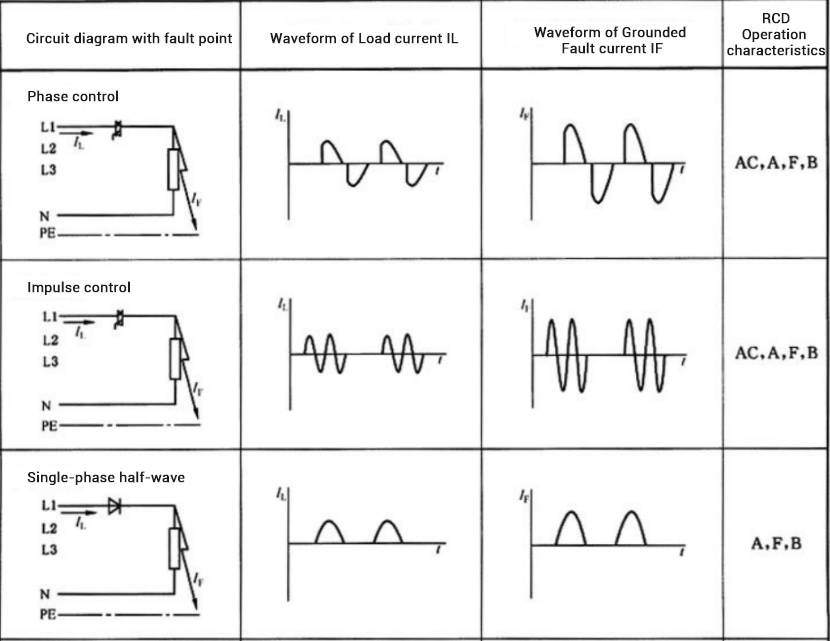 Load current & Fault current may occur in general circuit topology
For some power topologies with rectification or frequency conversion (double-pulse bridge inverter, one-way half-wave band filter, double-pulse bridge with PFC, etc.), the residual current waveform is often classified into two types: high-frequency harmonic components and DC components. And the general type AC /A detection cannot work, when the DC residual current is superimposed, the type AC/A residual current detection may fail, so the type B residual current detection is widely applied.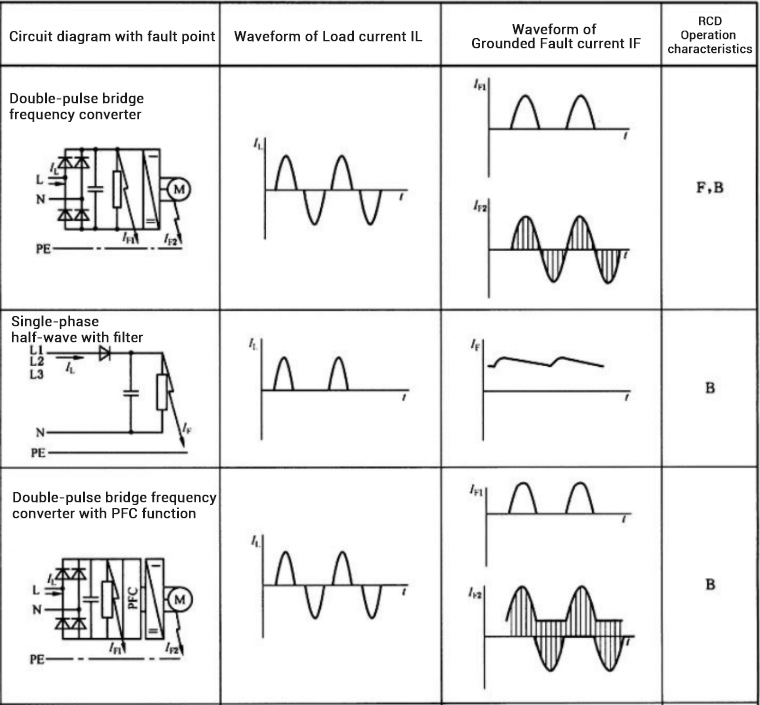 Load current & Fault current may occur in power topology with rectification/frequency conversion
Type B residual current detection types include type AC, type A, and type F, which is safer and can detect DC components, and high-frequency harmonic components. Therefore, type B solutions are gradually frequently used.
* For detailed information please refer to the related datasheet, product news is for reference only.