Visit MORNSUN at 15th Automation Expo 2022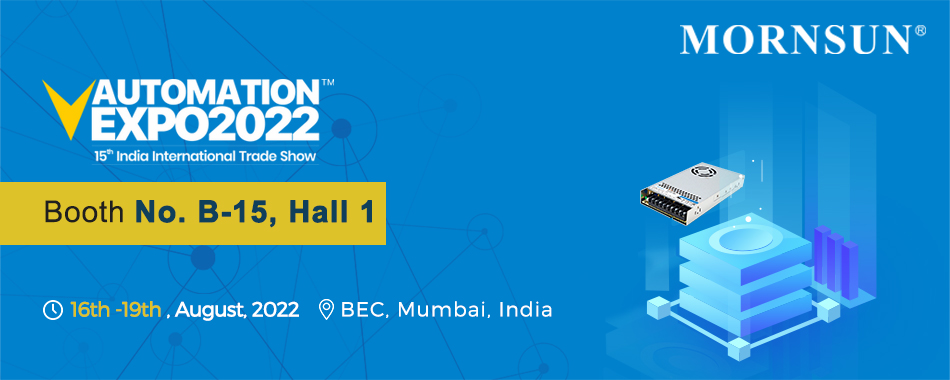 Date: 16th -19th, August 2022
Location: BEC, Mumbai, India
Booth: No. B-15, Hall 1
About 15th Automation Expo 2022:
Automation Expo is India's biggest and South East Asia's 2nd biggest Exhibition & Conference Programme, held annually in Mumbai. Since its inception in the year 2002, Automation Expo has consistently evolved as a top-of-the-class platform to showcase the world's best automation technologies under one roof.
About MORNSUN:
In the power supply module sectors, we are pleased to present our outstanding power supply solutions for automation industry applications at our booth and invite you to explore some latest power products/technologies with our experts.