In order to maximize the economic benefits of photovoltaic power generation, the solar tracker is used to drive PV panels to follow the sun all day to increase the power generation. For example, the Horizontal Single-Axis Tracker can increase power generation about 25% to 35%.
However, the solar tracking system requires higher installation and maintenance cost, so most customers usually choose the products with the highest cost performance.That's why the trend is towards self-powered solutions for the solar tracker to reduce costs.
MORNSUN's self-powered solution for solar tracker does not require additional PV panels and power supply lines, allowing more space for effective power generation and increasing efficiency, making it easy to install and maintain and reducing costs.
The self-powered solutions of solar tracker requires power with ultra-high input range, high isolation, compliance with safety design, meeting operating temperature, altitude requirements and input anti-reverse protection. MORNSUN PV series perfectly are suited to the needs.
High isolation
withstand voltage
reinforced insulation

High input
voltage range
200-1000V/1500V

Input reverse
protection
Avoid incorrect
input wiring

Safety design
and certification
Meets safety distance,
insulation requirements, etc

Operating temperature
and altitude
Ensure reliability in
the harsh environment
Solutions Overview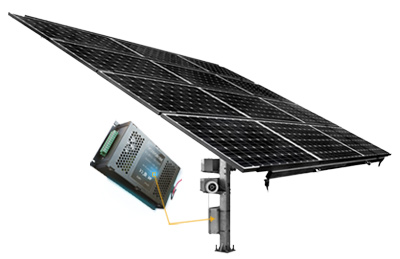 Power Solution for
Solar Tracking System
200-1500VDC Input
12-48VDC Output
40-1000W
The Best Self-powered Solution For Solar Tracker
(* Please click the blue for more info ↓ )
Being powered directly from the high voltage bus, simplified design
1: No additional PV panels required
2: No additional power lines required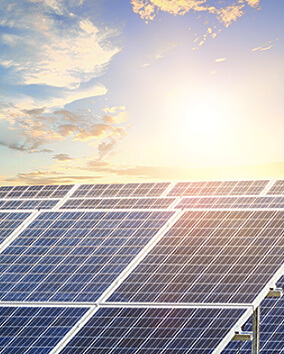 PV Power Solutions
MORNSUN has been deeply rooted in the industry for over 10 years, focusing on PV industry trends and global market developments, and developed leading PV products range from 40-350W (The world's only 350W PV product) with a number of original patented technologies. The PV products can be applied to the whole system equipment in the PV industry, such as solar tracking system, PV combiner box, inverter, etc. The international certification (UL1741、EN62109、 CSA-C22.2 No.107.1) guarantees the safety and reliability of the system.
Go MORNSUN, discover why MORNSUN is a world solar power supply solutions for you.