1/16 brick Telecom Power Supply VCB_SBO-xxW(F)R3(-N) Series support the High-speed development of 5G Industry
Introduction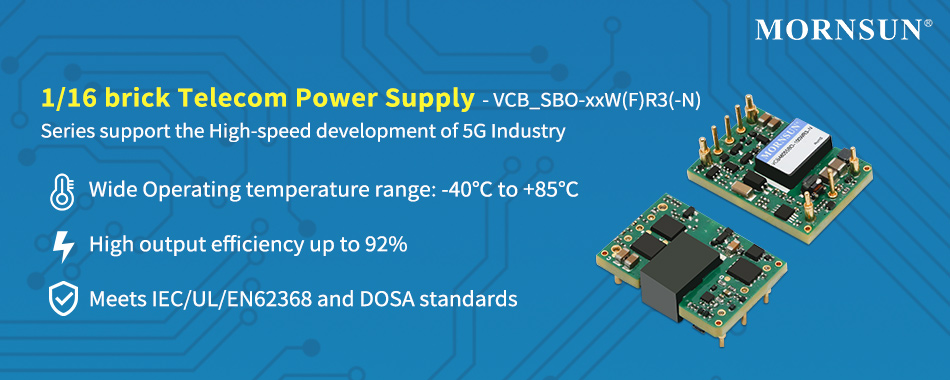 Mornsun launched a 1/16 brick high power density DC/DC converter VCB_SBO-xxWR3 series, aiming to support the high-speed development of the 5G industry.
This high power density DC DC converter series can be powered by 50W/75W/100W and features high cost-effectiveness, high reliability, and compact size. Moreover, it can be ensured the fast-delivery with a stable supply chain management and strong production capacity.
There are two more additional functions available that can be selected according to your needs, one is the VCB_SBO-xxWFR3 series with the mark of "F", is with a heat sink package that can be applied to applications with higher requirements for heat dissipation, and the other one is the VCB_SBO-xxWR3-N series with the mark of "N", is for the Ctrl is negative logic.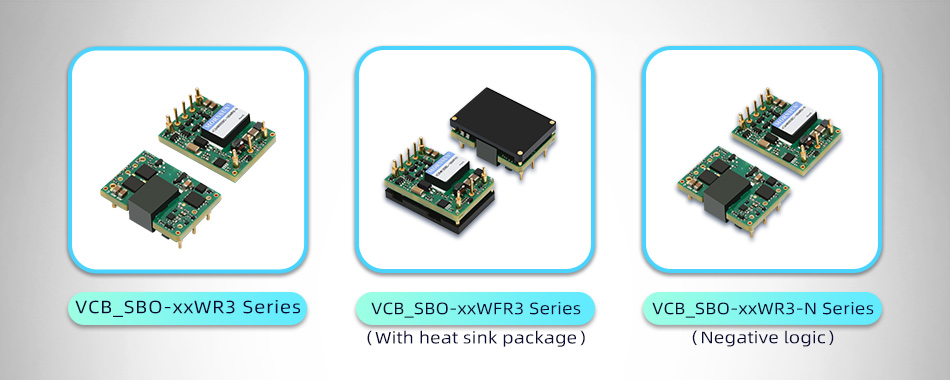 Advantages
Fast and steadily Delivery
The fast construction of the global 5G industry brings increased demands for telecom power supplies, and also brings to light the problems of supply shortage from many manufacturers, because of the limited production capability and the chips shortage.
MORNSUN has established 34+ SMT production lines, contributing to a production capacity of 150KK per year. With this strong production capacity, Mornsun provides a controllable and free from outside influence solution to ensure stable delivery, making it the ideal choice for reliability and cost-effectiveness.
Meets the higher efficiency requirements
The uneven 5G data flow and the use time varies requires the actual loads of telecom power supplies must be used from light load to full load so that improving efficiency is not only on full load but also on light load.
Mornsun's VCB_SBO-R3 series adopts frequency conversion and active clamp technology, effectively improving the conversion efficiency under each load, the average efficiency is greater than 90% in the POL of 10%/25%/50%/100%.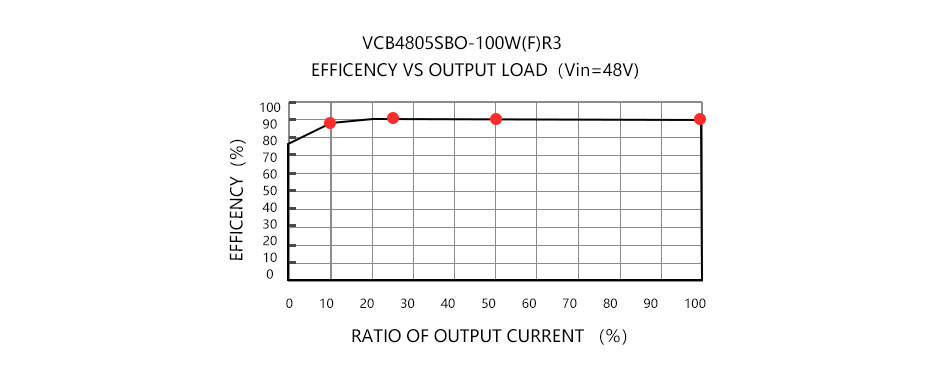 Outstanding performance, high reliability
In practice, the environment temperature generally ranges from -40℃ to +70℃ and is higher in internal of the devices because the power supplies and some components would heat up. In this case, only a power supply with a wider temperature range can meet the actual requirements.
Mornsun VCB_SBO-R3 series' wide operating temperature range is -40℃ to +85℃ (full load operating temperature up to 50℃ and its excellent temperature derating curve is shown in the following figure), effectively simplifying the thermal design of the whole system.
Under the condition of high efficiency, its loss is small, and the heat of the device is low, which greatly improves the reliability of the product and extends its lifespan. In addition, the modules adopt frequency reduction technology, with no-load power consumption as low as 0.48W which can greatly reduce the standby power consumption of the whole system.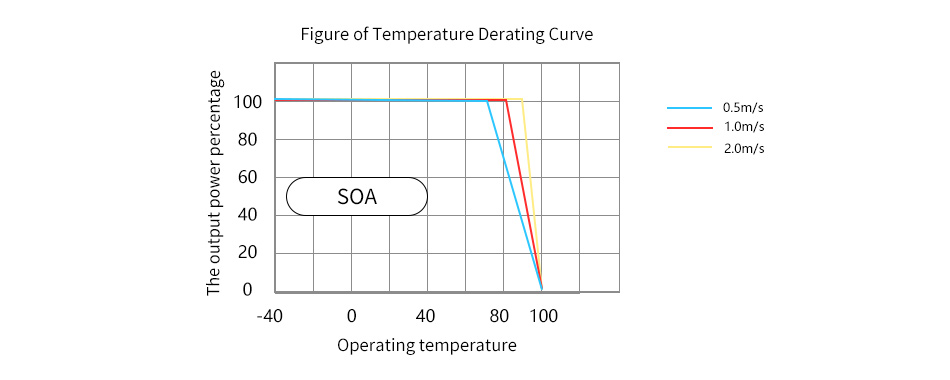 Complete protection function and high universality
Mornsun VCB_SBO-R3 series in universal standard 1/16 brick package, meets IEC/UL/EN62368 and DOSA standards, provides convenience for users to replace products in the same package, at the same time prevents a series of work and costs because of the PCB redesign and recertification.
In addition, in circuit design, the modules with input under-voltage protection, output over-current, short circuit, and over-voltage protection, protect against nearly all kinds of abnormal conditions and improve the reliability of the whole system. And the conformal coating is adopted to ensure the modules can be better applied to moisture, dust, or corrosion environments, improving the long reliability in harsh industrial environments.
Applications

It can be widely used in industrial control, electric power, instrumentation, and communication applications.

Features
Operating temperature range: -40℃ to +85℃

High efficiency up to 92%

Strong full-load capacity can be under high-temperature environments up to 50℃

EMI meets CISPR32/EN55032 ClassA

Meets IEC/UL/EN62368 and DOSA standards
* For detailed information please refer to the related datasheet, product news is for reference only.