PSR and PFM AC/DC Control IC with CV/CC --- SCM1738ASA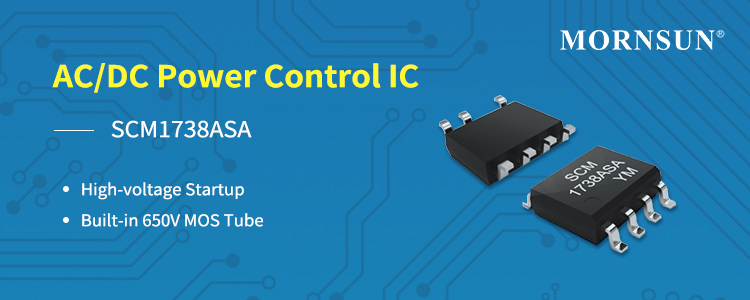 Introduction of AC/DC power control IC -

SCM1738ASA
SCM1738ASA is 8W AC/DC power control IC, which is controlled by primary-side regulation (PSR) with built-in 650V MOS tube. It adopts PFM frequency modulation technology to provide accurate constant voltage/constant current (CV/CC) control loop, so it features high stability and average efficiency. Due to the integrated high-voltage startup, the external startup resistor can be omitted to achieve low consumption and reliable startup. At the same time, the chip has an adjustable linear compensation function and a built-in peak current compensation function, and the maximum output power can reach 8W.

Application

of AC/DC power control IC - SCM1738ASA
It can be widely used in the AC/DC adapter, battery chargers, standby power, and so on.
Typical application circuit: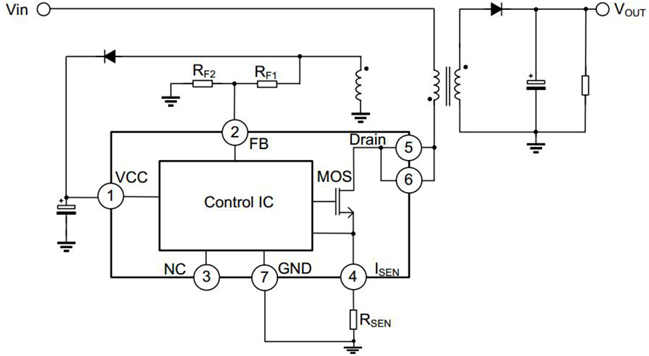 Features

of AC/DC power control IC - SCM1738ASA



● Integrated 650V MOSFET
● Integrated High Voltage Startup
● High Precision Constant Voltage and Current Regulation at Universal AC Input
● Without External Capacitor Compensation
● Programmable Cable Drop Compensation
● Low Start-up Current
● Programmable CV and CC Regulation
● Low Standby Loss (<75mW)
● Built-in Leading Edge Blanking (LEB)
● Cycle-by-Cycle Current Limiting
● VCC Under Voltage Lockout with Hysteresis (UVLO), Output Short Circuit Protection, Output Over Voltage Protection, VCC Over Voltage Protection, Maximum on time protection, over-temperature protection.