MORNSUN Switching Power Supply: Fast Delivery Guarantee to Win the Market Trust
MORNSUN's strong capacity enables enclosed switching power supplies delivered quickly
Affected by the COVID-19, the global electronic industry and supply chain are facing great challenges, and the capacity shortage of the semiconductor industry is exacerbated. In such a case, having strong and fast product delivery capability has become one of the core competitiveness of power supply manufacturers. At the same time, the rapid expansion of production capacity and improvement of production efficiency has also become a critical way for power supply manufacturers to participate in future competition.

In such circumstances, MORNSUN has made full preparations and adhered to the concept of high efficiency, high quality and large scale to ensure the quality and quantity of products and on-time delivery. Given its complete supply chain and strong production capacity, when receiving the demands from our customers, MORNSUN made an immediate response and deploy to ensure timely and smooth transportation of products to our overseas customers. The rapid shipment of our enclosed switching power supplies reflects MORNSUN's strong delivery ability and emergency deployment ability.

Fig. 1: the place of loading
Expand productivity to realize highly automated production of the switching power supply
In the face of heavy demand for the power supplies during the epidemic, MORNSUN has made corresponding arrangements. It is planned to further expand the existing production area of 60, 000 square meters and start the construction of phase 5th plant area. At the same time, it increases the manpower of the production department to ensure the stable and high-speed operation of the production line. In addition, MORNSUN insists on putting in automated production equipment to improve the production automation rate. Up to now, MORNSUN has established 20+ SMT production lines, with an overall automation rate of more than 60%, and some are even as high as 85%, contributing to a production capacity of 121KK per year. Automated production runs smoothly and quality control is continuously improved.

Fig. 2: MORNSUN's plant and production equipment

305 RAC enclosed power supply keeps improving and is highly trusted by customers
In the 23 year history of development, MORNSUN's one-stop power supply solution has been deeply rooted in the hearts of our customers through the establishment of standardized platforms and in-depth exploration of applications in the market. Internally, MORNSUN practices and develops "internal strength" and continuously increases investment in technological innovation and R&D of the production process. Externally, through market research and customer feedback, MORNSUN deeply analyzes the development trend of the power supply market and continues to deepen subdivision track development. Meanwhile, it gradually expands its market share and serves customers in various industries.
At the beginning of the expansion of the production line for enclosed switching power supplies, MORNSUN does not intend to simply seize the market share with homogeneous products and through the war of power supply price. Products always serve the market. Therefore, MORNSUN deeply digs into customers' on-site application needs and constantly optimizes product performance to meet the special needs in different applications and circumstances. It can be seen that MORNSUN is building cost-effective products above the industry level step by step. For example, MORNSUN's "305 RAC" series enclosed power supplies with stronger environmental adaptability are able to easily deal with the situations of transient high voltage and abnormal fluctuation of input voltage. It can be durably applied in harsh or special environments with high requirements for input voltage, temperature, humidity and altitude, so as to solve existing problems and even potential risks for users.
The market proves enclosed switching power supplies developed by MORNSUN has obtained a large number of orders in a row, which has quickly and highly won the trust of customers. At the same time, MORNSUN continues to optimize and upgrade this series of power supplies, strives to provide worry-free power supplies that exceed customers' expectations, and promotes the development of the power supplies industry to a higher level with an attitude of excellence.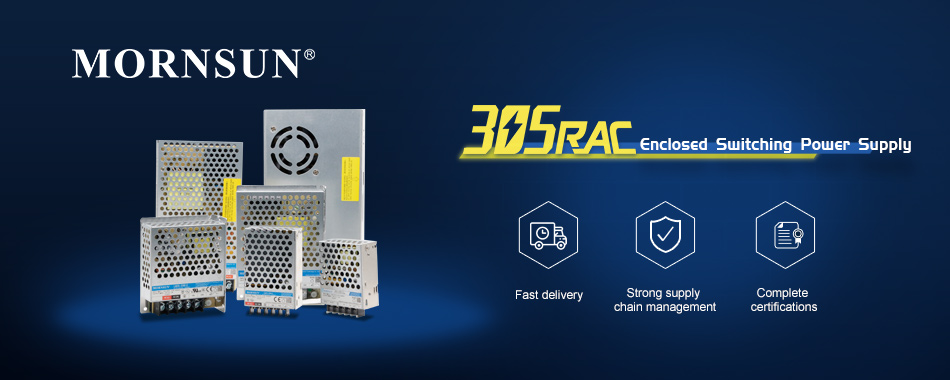 Fig. 3: MORNSUN 305 RAC enclosed switching power supplies

As a leading power supply manufacturer, MORNSUN takes technological innovation as its driving force and adheres to providing the industry with the highest quality power supplies. Facing the increasing demand of customers, MORNSUN actively prepares for demand forecasts and goods delivery, effectively allocates production resources, ensures rapid delivery and dedicates to customer service.