You need to Know about Power Supply Design in EV Charging Stations
1. Charging Stations Market Prospect
The charging station is the "energy station" of the new energy automobiles. According to a businessWire research report, the electric vehicle charging infrastructure market in India is anticipated to grow at a CAGR of over 40% during the forecast period 2019-2025. As the number of electric vehicles on the road increase, so is the demand for electric vehicle charging stations. The innovation and development of electric vehicles is a prime mover for growth in the global electric vehicle charging station market. For new infrastructure construction, increasing global government support, the push from world level organizations in reducing carbon footprint, and the collective efforts from companies worldwide are the other major factors bringing a large potential opportunity for the charging station segment.
Analysts suggested that the Asia Pacific will become the largest shareholder of the global electric vehicle charging station market in terms of geography. The consumption of electric vehicles and people's incentives for purchasing battery-powered cars keep increasing in this region, which is boosting the growth of the global electric vehicle charging stations market in the Asia Pacific. While North America and Europe will continue their significance of this field in the global market.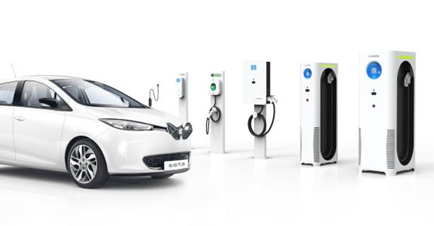 Figure 1: Charging Stations and an Electric Vehicle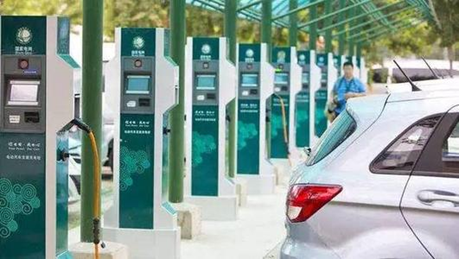 Figure 2: New Energy Vehicles
2. Charging Stations System
Charging stations can be divided into DC (direct current) and AC (alternating current) charging stations, in which DC charging stations have a bigger volume and faster charging speed, while AC charging stations are smaller with two options of slowing charging and fast charging.
Electric vehicle charging stations mainly consist of control circuits, monitoring security units, and human-computer interaction systems. The control circuit is mainly completed by an embedded ARM processor, which needs a 5V voltage supply. Users are able to swipe cards in a self-service way for user authentication, balance query, billing query, and other functions. In addition, the EV charging system can also provide a voice output interface to achieve voice interaction. The interaction information is mainly transmitted through a signal from the RS485 or CAN communication module.
Users can perform the human-machine interaction according to the liquid crystal display (LCD), and 4 charging modes are available in accordance with the guidance including flat rate, charging according to the electric quantity, automatic full charge, charging according to mileage.
3. Power requirements for Charging Stations
(1) Charging stations belong to the outdoor application so that the components involved should meet a demanding temperature requirement of -20 degrees Celsius to 50 degrees Celsius because of the huge temperature difference among the four seasons within a year. Due to the complicated environment, they may also receive strong electromagnetic interference and are working in a very humid environment, thus the components need to meet Surge line to line ±2KV/line to ground ±4KV, EFT ±4kV, and conformal coating requirement (moisture-proof, fungi-proof, dust-proof, and salt-spray proof, etc.)
(2) Taking the Chinese market as an example, charging stations should supply 24V power for the battery management system (BMS) of buses and 12V power for the BMS of cars, therefore, 12V or 24V output power supply needs to be automatically switched according to the BMS. In this case, MORNSUN power supply LM150-12M1224 designed for charging stations is available.
(3) Under different loads of distribution networks, abnormal voltage fluctuations can cause the input voltage of the charging station to drift high, so the power supply requires to withstand the 300Vac surge input for 5 seconds or be compatible with the 300Vac input design.
4. Mornsun Provides Solutions to Charging Stations
As government policy support and enterprise investment increase, the global electric automobile industry has witnessed a leapfrog development in recent years. In this context, cost-efficient, compact and economical power solutions become the primary focus for electric vehicle and electric vehicle charging providers. MORNSUN, a manufacturer that provides one-stop solutions for power supplies, has a line of products engineered for charging station applications to meet all the key requirements listed above, and addresses the challenge of the latest in electric vehicle charging technology.
The LM150-23Bxx, for example, is a series of 150W enclosed switching power supply with ultra-wide 85-305VAC input and a 4000VAC high isolation voltage designed for the charging applications. This series is an ideal option to power the MCU of the charging system. Another enclosed switching power supply LM150-12M1224 from MORNSUN for DC charging stations, is able to withstand 300VAC surge input for 5 seconds, feature universal 180-264VAC input, high isolation voltage of 3000VAC, operating temperature range of -30℃ to +70℃ with multiple protections such as output short circuit, over-current, and over-voltage protection, etc. This series is IEC/EN/UL62368 safety approved, and the output voltage is capable to be switched between 12V and 24V, which is preferred for the BMS in both buses and cars. This design also includes a TD501DCANH3 bus for communication.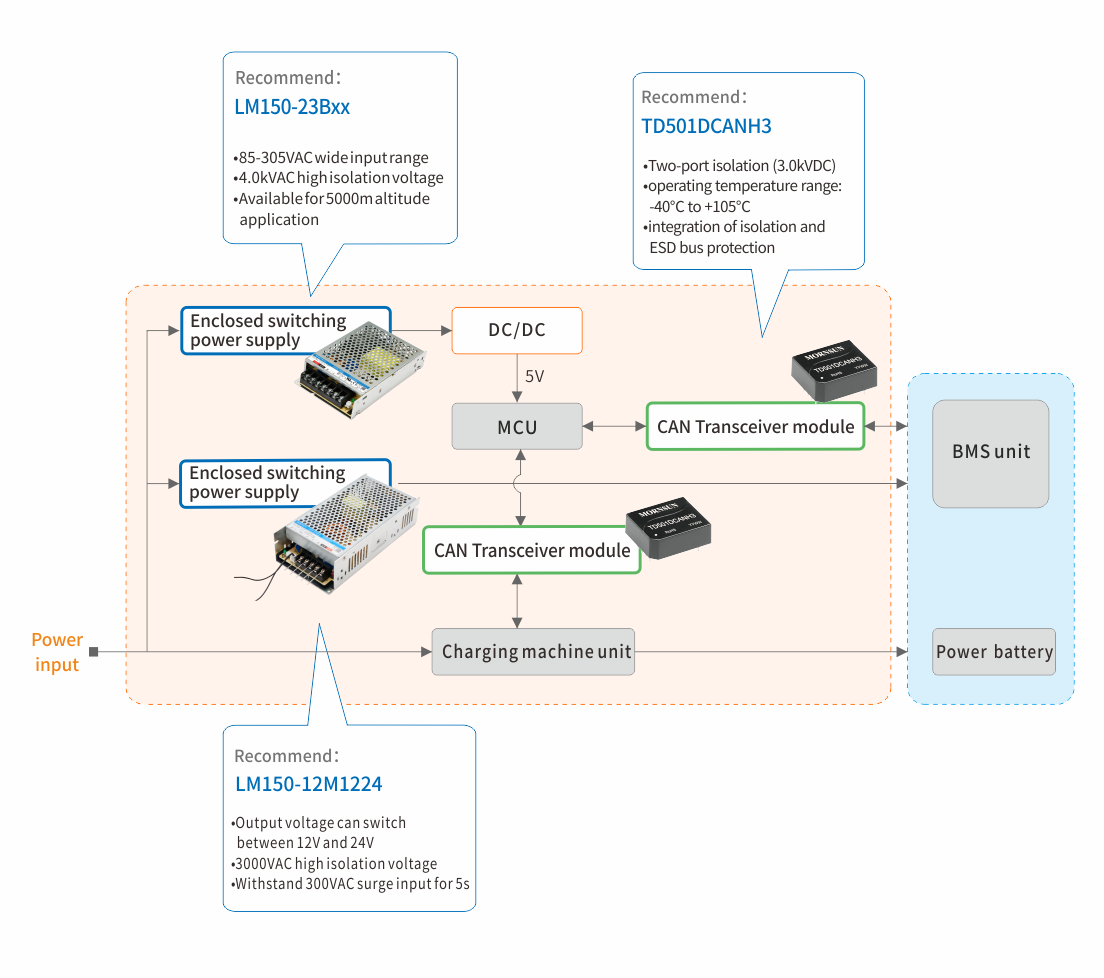 Figure 3: Power Solution & Products Recommendation for DC Charging Stations
5. Summary
At MORNSUN, we are constantly updating our power solutions, dedicates to helping our customers to improve the cost performance of charging stations. If you are looking to efficient, compact, and economical power supply for the charging stations, then MORNSUN has the solutions for you, providing advanced and cost-efficient components from isolation converters, enclosed power supply to RS485/CAN transceivers, which comprehensively improve the stability, security, and reliability of your charging system.