250-3300VDC Ultra Wide Ultra High Voltage Input Power Module - PV75-36D Series
MORNSUN launched a 75 watt multi-outputs power module series - PV75-36D. Till now, MORNSUN PV family provides output power -5W, 10W, 15W, 40W, 45W, 50W, 60W, 75W, 120W, and 200W.
This new PV75-36D series adopts "Patented multistage series technology", which not only solves the difficulties in design of the industry for startup, module startup timing, module input voltage equalization, system protection, high isolation withstand voltage, wide operating temperature, etc., but also simplifies the customer's system solution and improve the reliability while reducing the cost.
PV75-36D series features 250 - 3300VDC ultra wide input voltage range and its isolation voltage is up to 6000Vac.The dimension is 220*157*40mm which makes it 65% smaller than other conventional products in the market. Besides, -40℃ to +85℃(no derating at 60℃) industrial operating temperature range and meeting 5000m altitude application requirements(no derating at 2000m) make PV75-36D series idea for environments of thin air and outdoor high altitude with large temperature difference day and night.
Applications:
widely used in applications of high voltage flexible DC power transmission, ultra high voltage SVG power supply.
Typical application: Ultra high voltage SVG power supply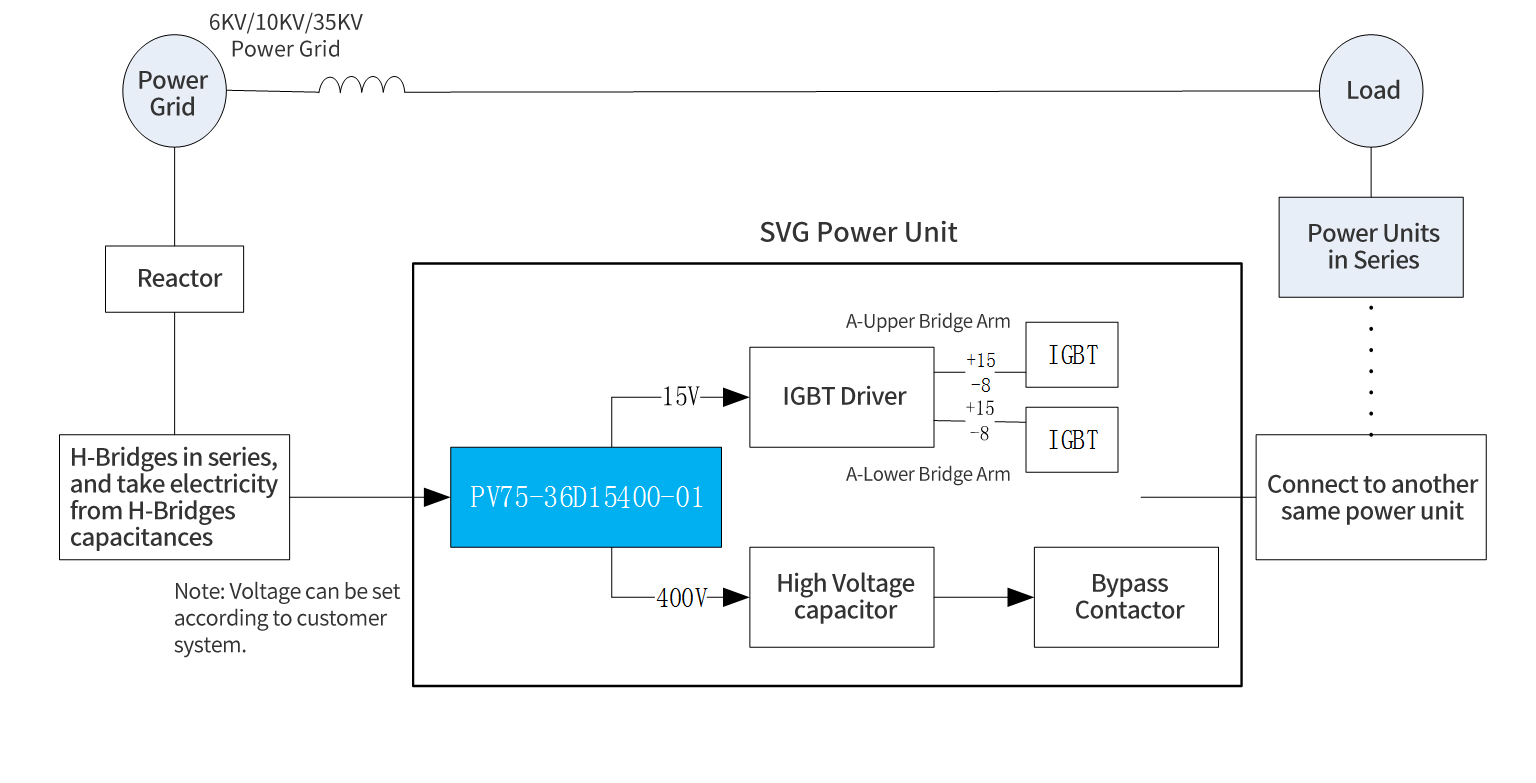 Features: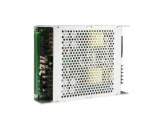 1. Ultra-wide 250 - 3300VDC input voltage range
2. High reliability
● High I/O isolation test voltage of 6000VAC (Input-output)
● High I/O isolation test voltage of 4000VAC (Vo1-Vo2)
● Immunity, EFT/Surge: ±4KV perf. Criteria B
● Complete protections including input under-voltage, reverse input voltage, output short circuit, over-current, over-temperature.
3. Wide applications
● Industrial grade operating temperature: -40℃ to +85℃(No derating at 60℃)
● Meets 5000m altitude requirements
4. High efficiency, long lifespan, compact size