Webinar: How Vertical Integration Reduces Your Power Supply Lead Times & Costs

To achieve the global goal of Carbon-neutral, renewable energy is expected to be the mainstream energy source to help create an environment-friendly energy world in the future.
As the core component, suitable switching power supplies have significant importance to the reliability, safety, and efficiency of the whole system. However, how can these systems reduce their power supplies lead times and costs? To find the right switching power supply is becoming the most important way, because multiple requirements such as performance, safety, quality, and cost seem to pose a considerable challenge, especially in choosing the perfect power supplies for various new energy systems, such as Solar Tracking System, Energy Storage System and EV Charging pile, etc.
In this webinar, TRC & Mornsun are pleased to share you with the requirements for these three popular new energy systems and hope it can help you to find out a suitable power supply solution.
Please click the below button to register now and save your seat. We look forward to seeing you join us on:
May 25th, 2022
at 1:00 p.m. (ET) / 10:00 a.m. (PT)
SAVE YOUR SEAT
Speakers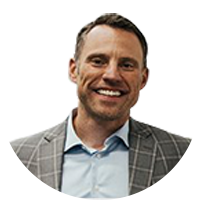 Stephen Lagomarsino
President of TRC Electronics
Stephen Lagomarsino is an entrepreneur and currently serves as the President of TRC Electronics, a leading power electronics distributor with the mission to supply businesses in the electronics industry, the power to succeed.
Stephen began his career as a sales engineer at TRC after graduating from the New Jersey Institute of Technology in 1997 with a B.S. in Engineering. His desire to grow and scale their small family business ultimately led him to take full ownership in 2010. Over the next ten years, he grew the business over 400%.

Stephen is on a personal mission to help people achieve their full potential. TRC Electronics has become a vehicle for him to empower his employees to pursue their personal, professional, and financial goals. He is committed to improving the opportunities for the people within the organization and helping his clients win in the marketplace.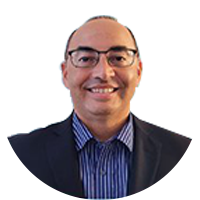 Jaime Coreano
Vice President of N.A. Sales at Mornsun

BSEE with over 25 years of experience in semiconductors, power supplies, and electronic components sales.
His expertise extends into key growth markets such as EV/Charging Stations, Solar/Renewable Energy Power, IoT, and Industrial Power requirements.
Jaime has been working with Mornsun for 14 years, initially as a distributor and, in the last 7 years, as the VP of N. America Sales.