MORNSUN Power Solutions for 5G Wireless
The latest approach to wireless transmission -- 5th Generation wireless -- means much more than just faster video streaming on smart devices. As this revolutionary new approach, more commonly referred to as 5G, begins replacing 4G, there is an increasing demand for efficient, compact power solutions for both the infrastructure that supports it and the applications that interact with it.
What Is 5G Wireless?
5G is best described as the next-generation wireless technology that further enhances communication between IoT (Internet of Things) devices. This communications protocol, which is based on the IEEE 802.11ac wireless networking standard, promises internet access speeds up to three times faster than 4G.
Over the next 15 years, 5G is expected to contribute $2.2 trillion to the global economy, according to a report by Business Insider. The infrastructure market alone, which is going to undergo major changes in order to be 5G compatible, is expected to be worth almost $42 billion by 2027. By 2025, there will be an expected 2.7 billion 5G connections worldwide as the number of connections begins to steadily grow, based on data from Statistia.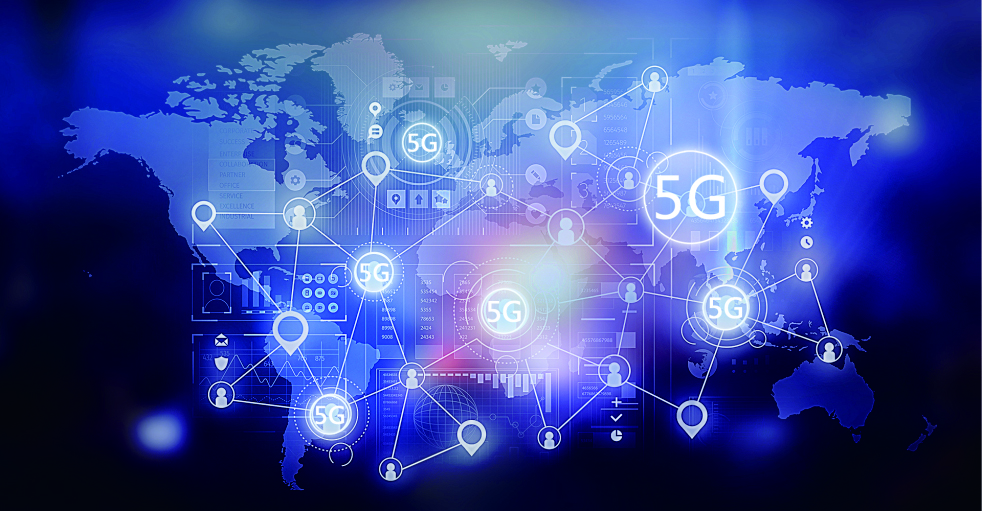 The Challenges That Come With 5G
Power supplies are of vital importance in both the infrastructure and commercial application of 5G technology. 5G has intense power demands and extreme space constraints, forcing engineers to chase innovative approaches that will supply the necessary power.
At a minimum, power solutions must have a wide voltage range, high power density, compact size, excellent reliability, high efficiency, and low no-load power consumption. In addition, 5G infrastructure often necessitates a backup power supply to be in place, further enhancing the challenges of effectively powering a 5G implementation.
5G Base Stations
The infrastructure behind 5G communication is extensive, and base stations form one of the most critical components because they connect wireless devices to a central hub. There are a variety of systems and modules that comprise working base stations, such as
●Beam-forming MIMO antenna systems
●Entrance guard systems
●Batteries for cloud management control systems
●Battery (and backup battery) control systems
●DC meters
●Ventilation systems
●Intelligent air conditioning controllers
●Network switches
●Integrated dynamic environment monitoring systems
●Outdoor dynamic monitoring systems
Each of these systems, controllers, switches and sensors has specific power requirements that include reliability, excellent efficiency, high power density, and minimal interference.
5G Micro Base Station Monitoring System
The typical 5G micro base station (MBS), which is essentially a short-range transceiver and wireless receiver, shows some of the challenges that come with powering 5G infrastructure and technology. In this example, the focus will be on an MBS monitor that acquires data related to environmental conditions and system performance, processes the data, and then transmits it to the cloud via 5G.
This type of system would allow remote monitoring of critical aspects of a 5G base station, including data related to battery usage, power consumption, temperature, humidity, and UPS working data. The data would be collected by a variety of sensors in real-time, processed on board, and sent to a cloud server through 5G.
The control circuit in this MBS monitoring system is powered by a 6W isolated DC-DC buck converter that receives its power from a 48 VDC / 220 VAC power supply module. The circuit after step-down supplies power to three parts: the charging circuit for the backup battery, the main control circuit, and the power supply for the B0505S-1WR3 module, which is used to communicate with up to 485 devices.

Figure 1. Block diagram of a 5G micro base station monitoring unit
The 6W DC-DC converter must meet the following requirements to be effective in a 5G technology environment:
●Wide input voltage range
●High efficiency
●Very low no-load power consumption
●Circuit protection
●Wide ambient operating temperature range

Figure 2. Mornsun URA_YMD-6WR3 & URB_YMD-6WR3 series of isolated 6W DC-DC converters
Mornsun's URA_YMD-6WR3 & URB_YMD-6WR3 series of isolated 6W DC-DC converters meet the demanding needs of DC-DC converters to utilize 5G. These converters are already widely applied in instrumentation and telecommunication, in addition to industries as diverse as medical care, industrial control, and electric power. Key features of these converters include the following:
●Wide 4:1 input voltage range
●High efficiency up to 88%
●No-load power consumption as low as 0.12W
●Input under-voltage protection, output short circuit, over-current, over-voltage protection
●Ambient operating temperature range between -40℃ and +85℃
In addition, this series of DC-DC converters meet CISPR32/EN55032 CLASS A (without extra components) and is IEC60950, UL60950, EN60950 approved. This line of Mornsun DC-DC converters is extremely reliable, provides very low power consumption, and is offered in a variety of specifications.
Mornsun Provides Solutions to 5G Complexities
5G wireless will soon be replacing 4G/LTE, requiring significant changes to telecommunication infrastructure as well as IoT devices. One of the keys to using this new technology is power, and Mornsun has the innovative power supply products (including everything from converters to isolation amplifiers) that you need to bring your next 5G design to reality.
For more information, feel free to contact us.