Company Overview
We Power Up Your Power Project to Success
Efficient Power Supply Solutions Within a Global Reach
MORNSUN is committed to being a pioneer in the R&D, manufacturing, and applications of reliable power supply solutions, including AC/DC converter, DC/DC converter, AC/DC enclosed switching power supply, Transceiver module, Signal conditioning module, Power module for IGBT/SiC/GaN Gate Driver, IGBT driver, LED driver, and more.
As a leading power supply manufacturer, we design each of our product selections with your design needs to comply with universal standards of IEC/EN/UL62368, IEC/EN60335, IEC/EN61558, GB4943. As a design engineer, you need power supplies that are high-performing, efficient, and versatile. When you choose MORNSUN, you know that you are investing in quality.
We are one of the few power supply manufacturers with an independently designed and intellectual-property-protected integrated circuit, innovative transformer structure, distinctive assembly system, and unique appearance design. Over the past 23 years, MORNSUN has applied for over 1300 patents for inventions.
MORNSUN at a Glance
3,000+

100,000 sqm

4

1,300+

500+

Our Employees

Our Office,R&D,
and Production Bases

Our
International
Subsidiaries

Our Intellectual Property Applications

Our Patent

Applications
Brand Strength
Service strength




We put passionate, accurate, fast, and reliable service at the heart of everything we do at MORNSUN. We communicate proactively with our customers throughout each step of our cooperation to ensure that we can not only deliver but also exceed your expectations.

Innovation strength




We are committed to researching and innovating the magnetoelectric isolation technology and products currently available. We have over 23 years of experience releasing power supplies and using advanced technology to support your power design needs.

Management strength




At MORNSUN, quality is not a buzzword. To ensure the quality of our internal processes and management, we have passed a series of certifications, including the ISO9001:2015 quality management system, the IATF 16949 automotive industry quality management system, and the ISO14001 environmental management system.

Scale strength




The success of our power supply solutions is the result of the hard work of our 3,000 employees, who work in our 100,000sqm office, R&D, and production bases. Throughout these two decades, we have established subsidiaries in the US and Germany (MORNSUN Power GmbH).
Corporate Vision
Be a world-class enterprise

Be a part of best employer
Be an incubators of business talent

Be a reliable enterprise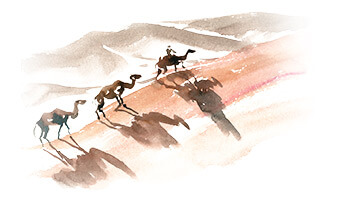 Corporate Mission

Pursue excellence and contribute to social development and human progress

Corporate Target

Become an excellent servicer providing power supply and signal interface solutions

Core Value

Create the greatest value for society, employees, customers and shareholders

Corporate Spirit

Integrity, pragmatism, cooperation, innovation

Cultural Trait

Be honest human and do surefooted things

Humanistic principle

People-oriented, building a happy enterprise

Society responsibility

Realize the harmonization of social benefits and corporate benefits