6000VDC High Isolation Automotive Transformer - CTTH0505-1T
MORNSUN launched an automotive transformer CTTH0505-1T. This new compact size CTTH0505-1T transformer has an isolation voltage of up to 6000VDC, and all components meet AEC-Q200 standard. From design, verification to production processes, this CTTH0505-1T transformer is completely in accordance with IATF16949 system requirements.
In addition, the new CTTH0505-1T transformer can be used with MORNSUN SCM1201 fixed input push-pull controller IC to supply power for the secondary side of an isolated data interface such as RS232, RS485 or CAN bus.
Applications:
Widely used in pure digital circuit, analog acquisition circuit, data exchange circuit.
Typical circuit block diagram as below,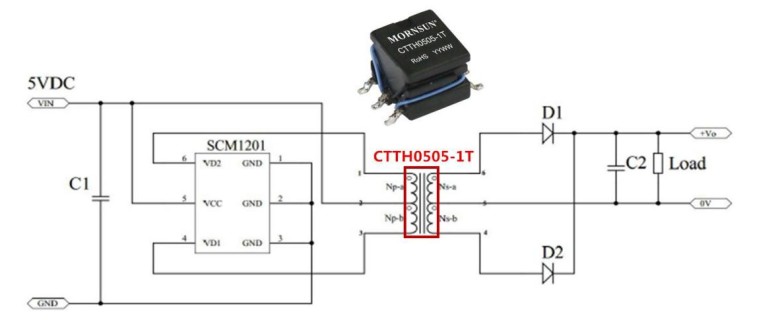 Features: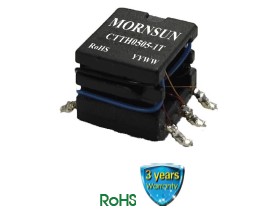 ● Meets AEC-Q200 standard that required by passive components automotive quality certification
● Meets the requirements of IATF 16949 standard
● Compact SMD package
● Isolation voltage: 5000VAC/6000VDC
● Operating temperature range: -40℃ to +125℃
● Meets the design requirements for reinforced insulation