[New products] PV200-27Bxx Series--PV200-27B12、PV200-27B15
PV200-27Bxx series --is ultra wide input voltage regulated DC-DC converter, which has advantages such as high efficiency, high reliability and high safety isolation. The series products are widely used in industries such as photovoltaic power generation, stored energy and high voltage frequency conversion, provide a stable operating voltage for the load device, Its multiple protection features can enhance the safety performance of the module power supply and the load under abnormal working conditions.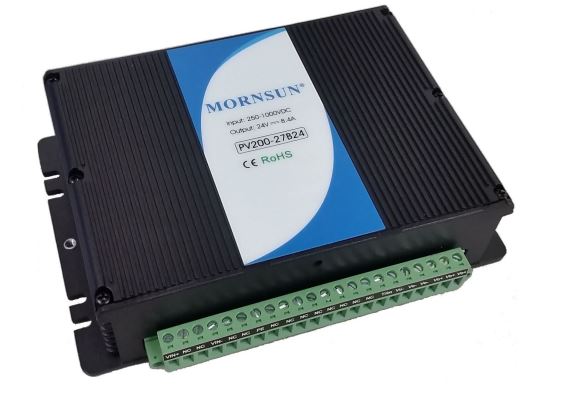 Following the introduction of a product with an output voltage of 24V/26V/48V, MORNSUN expanded the PV200-27Bxx series again, adding new products with output voltages of 12V/15V : PV200-27B12, PV200-27B15, making the PV200-27Bxx series a wider range of applications .